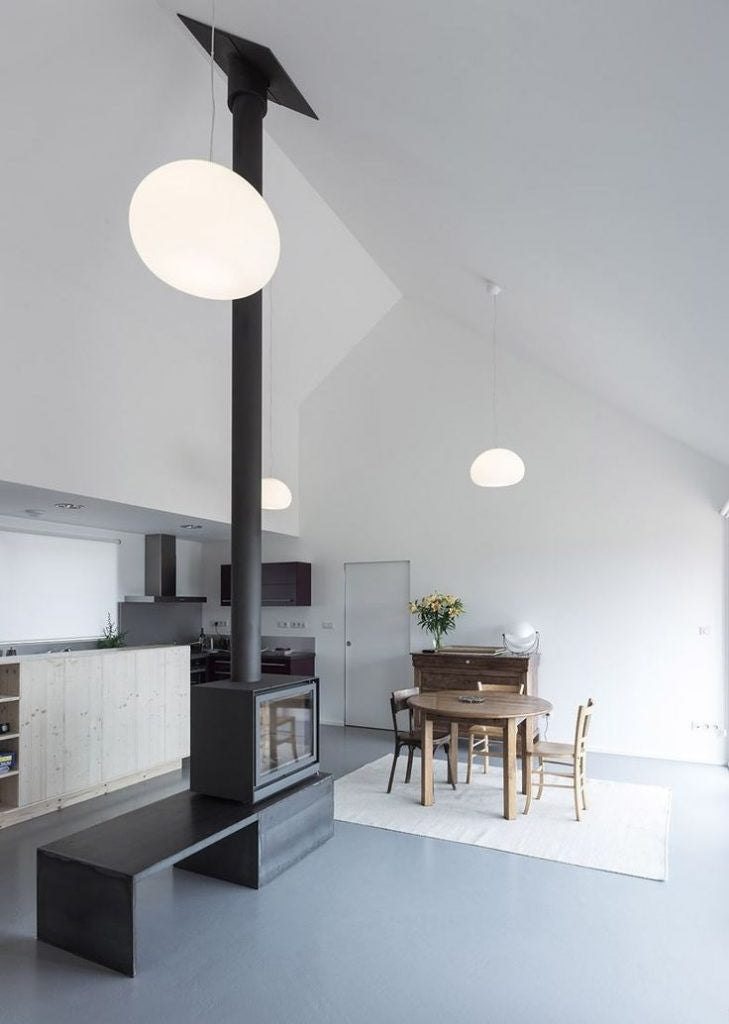 Think of your home as a book about you. If you shared it with friends, would they read the story of a rich life, woven into a tapestry of experiences? When decorating your home, select pieces that speak to you, speak about you. Consider these three pieces of distinction. Perhaps, they are a part of your story.
No. 1—Menu Afteroom Lounge Chair
This is one of our new pieces that I absolutely love. It perfectly demonstrates that minimalist design can still be surprisingly comfortable. No matter where it is in your home, you will love it.
It can be so tempting to purchase a "filler" piece when you are putting a room together, but please resist! Investing in uniquely designed, quality pieces will not only give your space more personal expression but will also bring you more joy in years to come because they are made to last.


Lighting is one of those often overlooked, yet crucial pieces of design. In your home's story, lighting sets the scene. It creates a mood for the entire room. One of the biggest improvements you can make to your space is to change out the light fixtures. Think about lighting like you would like about art.  Lighting is to home decor what the designer handbag is to fashion… it makes the space as the handbag makes the outfit!

One of my favorite pendants is the Muuto fluid pendant. They are modern, but playful and one would look great over your sink or group two above your table for a significant impact.


This is a gorgeous piece with a unique design you won't see anywhere else. The mirror quality is excellent, with no risk of a fun house reflection. The minimalist wood framing is sleek, while the colored feet are an unexpected touch of fun. Choosing this mirror is a perfect way to display your personality in a unique way.
Mirrors are another often overlooked aspect of decorating. Not only are they useful (everyone needs to see how they look in the morning) but mirrors bring in even more light to your space. If your room feels small or dark, don't forget mirrors can open everything up.

///
Telling your story through your home should be fun. It's important to remember that not everything has to be strictly utilitarian. Good design comes from elevating everyday items into something that brings you joy. What may seem insignificant can have a bigger impact on your daily life. We love nothing more than helping you narrate your individual story through design. Come see us, we are always here to help!
( Interior images above by mathieu noël via archilovers.com. )