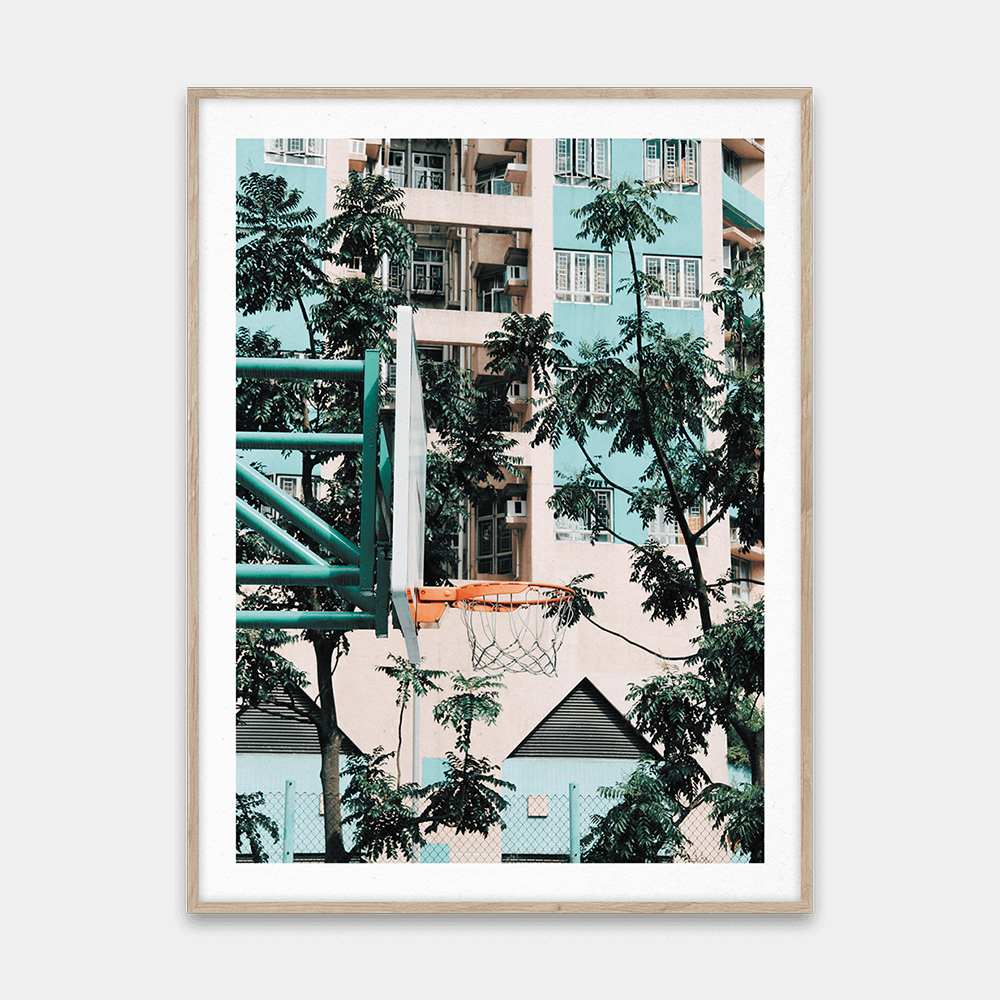 Cities of Basketball 01
Originally the idea for 'Cities of Basketball' sprung from a passion of basketball and a sheer love of travel. The project grew slowly as an outlet to distract from work related stress, but quickly developed into a never ending journey to document and portray basketball from cities around the world. With an anthropological mentality, I am interested in showing basketball as a global language. That these courts have a deep rooted history and reveal not only an aesthetic image, but represent a larger culture and platform being used on a daily basis. I believe that this project is never finished and has no deadline because "Basketball Never Stops."
Dimensions — 11.8" W × 15.8" L (30 × 40 cm)
Materials — Offset printed on 250g photo quality paper (archival quality, FSC certified). Produced in Denmark under the Swan certification system.
Frame not included.
---
Cities of Basketball 01 is a Paper Collective print by Kasper Nyman. Born (1986) and bred in the northern part of Denmark, Kasper Nyman always had the desire to be creative. Kasper describes his process of a constant exploration of various crafts and just trying to have a blast in the process. He works within the fields of motion graphics art direction with a global mind-set and an aim to create something extraordinary in an ordinary world.