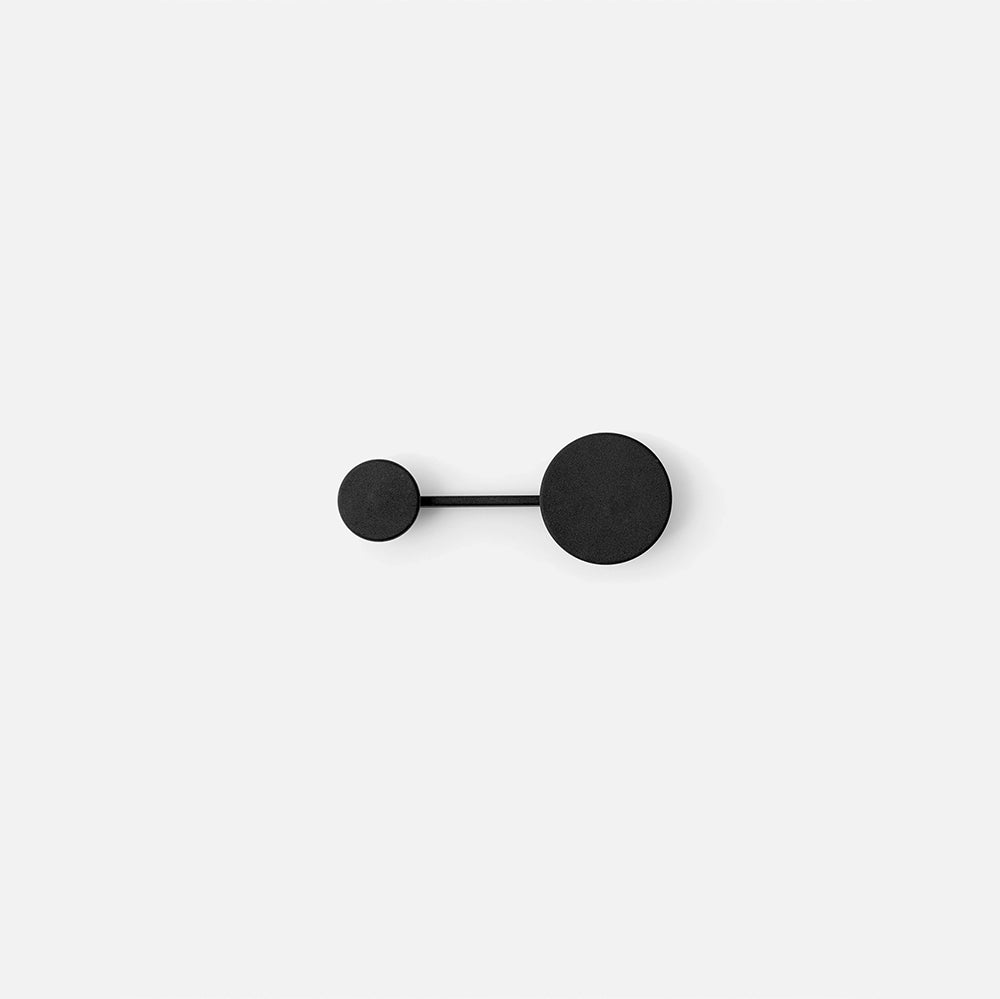 Afteroom Coat Hanger, Small
Color — Black
Materials — Powder-Coated/Plated Zinc Alloy
Dimensions — 7.3" W × 2.9" H × 1.6" D
Can be installed vertically or horizontally.
---
Pivoting simplicity and honesty – defining elements of the Afteroom Series - the Afteroom Coat Hanger draws its references from Bauhaus and Modernism. A hanging system for coats, clothes or accessories that can be easily secured to any wall (with screws being hidden to further compliment the minimalist feel), a 'less is more' aesthetic defines the Afteroom Coat Hanger as much as the rest of the series.
The existing version of the coat hanger can now be expanded to further configurations, as the large 'dot' features a new, bigger design, while the smaller 'dot' sees its size being decreased to that of the original. This gives the Afteroom Coat Hanger a spruced up look and a touch of playfulness, as it can be hung both horizontally and vertically, beautifying blank walls in any area of the home by transforming them from stark canvases to pieces of art.
Care Instructions: 
To clean, simply wipe with a soft cloth using hot water and a mild detergent.